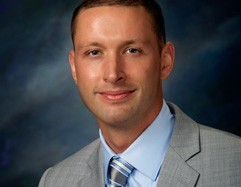 Richard F. Cummins
Richard is licensed to practice law in Michigan and Illinois. He joined the firm as an associate in the summer of 2014.
Richard began his career by working exclusively for four and a half years as a Felony Public Defender in Detroit, where he represented indigent defendants against both capital and noncapital charges. Since that time he has branched out considerably in his practice areas, which now includes civil litigation, criminal law, tax law, general business law, probate law, and bankruptcy. He appears in courtrooms throughout the state and has considerable trial experience. Additionally, Richard has taught legal courses for Baker College and the St. Francis School of Law.
Richard earned his B.A. in Business from Michigan State University. He earned his J.D. from Wayne State University Law School. In 2013, Richard earned his Master of Laws (LL.M.) in Taxation at DePaul University School of Law, and also clerked for a Cook County Civil Circuit Court Judge.