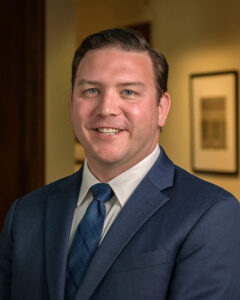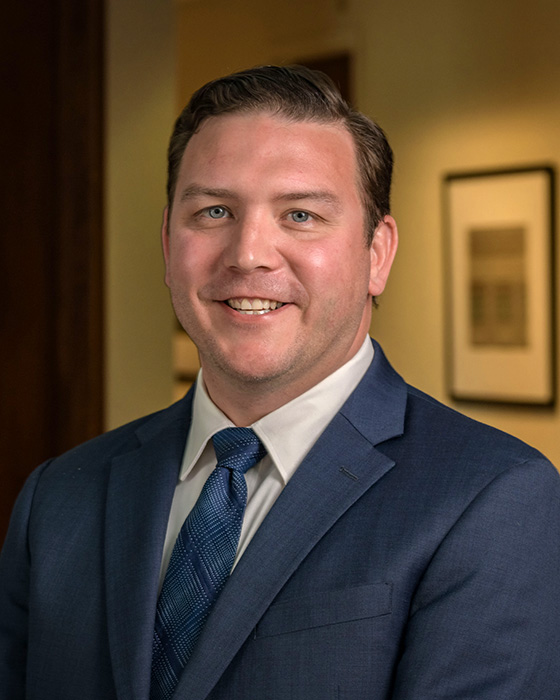 Chris Stritmatter's practice focuses on business transactions or litigating probate, civil and municipal matters. He has trial success in all three areas, as well as settling complex property disputes. Chris's success in the courtroom includes civil jury awards in excess of $600,000, as well as prevailing in criminal jury trials and probate court bench trials.
Chris deployed to Iraq at 18, gaining a wealth of life experience before entering the legal field. These experiences instilled an ethical foundation and grit for success.
After receiving an honorable discharge and commendations for his military service, Chris returned to the Middle East where he worked for the Department of Defense as a network engineer for six years before entering college. Living overseas, Chris took the time to travel extensively. When he returned to the US, he chose a legal career after years of interest in the law.
Stritmatter is a graduate of Full Sail University, and received his Juris Doctorate from Thomas M. Cooley Law School. While in law school he helped start a successful food truck business which taught him the struggles that come with new business ventures. As a result, he enjoys helping entrepreneurs navigate taxes, employment matters, real estate, and litigation if necessary.
Community Involvement
Chris is a member of the Davison Board of Appeals, the Davison Planning Commission, the American Inns of Court, the Genesee County Bar Association and is a mentor for the Genesee County Veterans Court.  He also founded the non-profit Genesee County Veterans Organization that helps pay out of pocket expenses for veterans involved in the Genesee County Veterans Court.
In 2022 Chris was recognized as a 40 Under 40 Rising Professional by the Flint and Genesee Group for his professional excellence and community involvement in the area.
---
Call Chris at 810-235-9000 to receive a free consultation to discuss your legal matter.