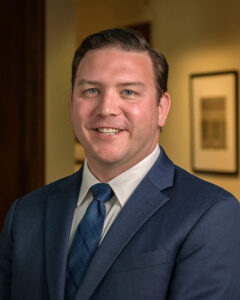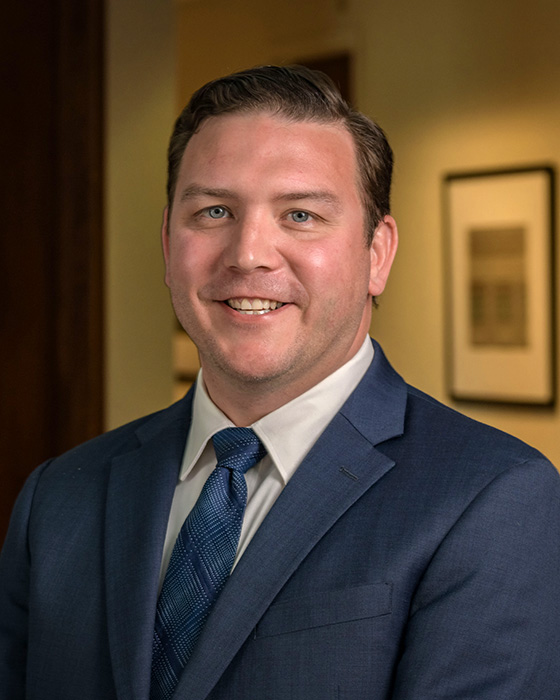 Chris Stritmatter is a seasoned attorney with a successful track record in probate, civil, and municipal litigation, and his life experience sets him apart from other attorneys. He served in the military and worked for the Department of Defense as a network engineer for six years in the Middle East. This experience instilled in him a strong ethical foundation and grit for success, which he brings to every case he handles.
He has a proven track record of securing successful outcomes for his clients, including civil jury awards of over $600,000 and successful outcomes in criminal jury trials and probate court bench trials. Chris has a deep understanding of the legal system and knows how to navigate even the most complex legal matters.
Chris's commitment to his clients and his community has not gone unnoticed.  In 2022, he was recognized as a 40 Under 40 Rising Professional by the Flint and Genesee Group for his professional excellence and community involvement in the area. In 2023, he was selected as a "Rising Star" on Superlawyers.com.
If you're looking for a skilled and experienced attorney who will fight tirelessly for your rights and interests, Chris Stritmatter is the attorney for you. Contact him today to schedule a consultation.
Community Involvement
Chris is a member of the Davison Zoning Board of Appeals, chairman of the Davison Planning Commission, and is the attorney coordinator for the Genesee County Veterans Court. He also founded the non-profit Genesee County Veterans Organization that helps pay out of pocket expenses for veterans involved in Genesee County Treatment Courts.
---
Call Chris at 810-235-9000 to receive a free consultation to discuss your legal matter.