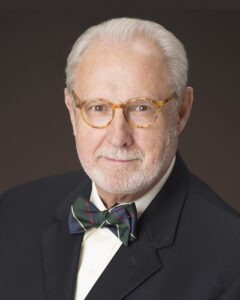 Mr. Figura's practice focuses primarily on local governmental law, planning and zoning, real estate law and property tax law. In addition, a substantial part of his time is spent serving as a mediator, facilitator and arbitrator.
He is a past president of the Michigan Association of Municipal Attorneys (a group with which he is still active) and is a recipient of the association's Distinguished Municipal Attorney Award. He is a member of both the Public Corporation Law Section and the Alternative Dispute Resolution (ADR) Section of the Michigan State Bar Association, and he currently serves as secretary of the ADR Section's governing council. In his practice he also provides assistance to public and private clients with regard to property tax assessment issues, general real estate law, eminent domain, zoning, and land use disputes.
He is a former member of the firm of Simen, Figura & Parker, PLC in Flint, Michigan, and continues to serve in an "of counsel" capacity to that firm. He is a graduate of the Wayne State University Law School. Since serving as city attorney for the City of Flint in the late 1970s and early 1980s, Mr. Figura has represented and continues to serve as general counsel for several cities, villages, and townships, and has provided specialized legal services to counties and various boards and agencies affiliated with municipalities such as downtown development authorities (DDAs), economic development corporations (EDCs), planning commissions, zoning boards of appeal (ZBAs), transportation authorities and parks and recreation commissions.
He is a past chairman of the Board of Directors for the Flint Area Chamber of Commerce and the Board of Regents for Baker College-Flint. He also served as a member of the Baker College Board of Trustees.
He is a past president of the Leelanau County Economic Development Corporation and he also serves as chairperson of the Empire Township Planning Commission.
An ever increasing part of his practice is dedicated to alternative dispute resolution activities and he has served as an arbitrator and mediator in more than 200 cases. He is a member of the American Arbitration Association where he has been a commercial arbitrator for more than 15 years. He holds an SCAO certification as a civil mediator and is on the list of approved civil mediators in several judicial circuits in the State of Michigan.
Mr. Figura has presented several educational programs for his clients and others on such matters as the Freedom of Information Act, the Open Meetings Act, Planning and Zoning issues and ordinance enforcement. He has been a presenter on mediation and other alternative dispute resolution issues for the Alternative Dispute Resolution Section of the State Bar Association and the Michigan Association of Municipal Attorneys. He has written several articles on governmental topics and, more recently, on mediation, facilitation and arbitration methods, particularly in the public sector.
Mr. Figura's philosophy and that of the Richard J. Figura, PC law firm is that the effective utilization of principles of law and civility, along with various alternative dispute resolution methods in which he has been trained will help bring about a better community for all.