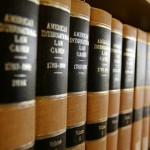 No matter what size company you have, the business attorneys at Simen, Figura & Parker can help you.
Our experienced business lawyers act as advisers and counselors – whether you have questions about buying or selling a business, incorporation, partnerships, LLCs employee issues, or just need business tax advice.
We provide a full range of advice and representation on business issues such as:
Business Organization – Formation of profit and nonprofit corporations, partnerships, limited partnerships and limited liability companies including advice on which form of organization best fits the client's needs.
Employer/Employee Relations – Advising business clients on the requirements of the law regarding employer/employee relations, developing personnel policies, representation in the negotiation of collective bargaining agreements and representing employers in labor disputes.
Business Operations – Advising business clients on a regular on-going basis as to legal matters which impact the operation of their businesses, including changes in the law which affect them.
For over 20 years, we have viewed our clients more as partners than customers, and see their success as our success. If you think you may need a business attorney, we will be happy to meet with you at no charge and describe in detail how we can work together towards your success.
A family business is about more than family – and about more than business. It is a combination of the desire and passion required to work for decades in order to build something larger than yourself, and the desire to see the fruits of that labor stay "in the family."