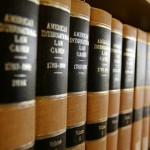 Estate Planning, Wills, Trusts and Guardianships provide many benefits, but the most important is that it can provide for – and protect – your family's future.
With estate planning, you can insure that the assets you have worked your whole life for end up where you want them to go. Without a will, trust or other estate planning documents, your life's savings may end up as legal fees and probate court expenses.
At Simen, Figura & Parker, we have many estate planning tools designed to assist you in meeting the goals of preserving assets and directing the disposition of those assets including:
Estate Planning – Our estate planning attorneys work with you to explain the tax consequences of certain actions and to develop approaches that will minimize or eliminate estate tax liability. At the same time, we also understand that an estate plan should not just take in account tax considerations, but should take into account your individual desires and concerns.
Trusts and Wills – To assist with your estate planning goals, we can create closely-held entities, revocable and irrevocable trusts, and wills.
Conservatorship & Guardianship – These are critical if both parents of minor children become deceased, or if there is a handicapped child in the family that will require lifetime care.
Probate – We provide probate advice, and regularly represent clients in probate court.