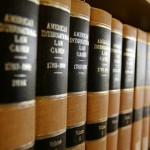 Simen, Figura & Parker spends a major portion of it's resources in representing municipal clients and providing advice to private sector clients on local government issues. This includes all areas of general municipal law including:
Public Meetings – The conduct of public meetings, the following of proper meeting procedures and compliance with the Michigan Open Meetings Act.
Public Records – The compilation and maintenance of public documents and other records, and compliance with the Michigan Freedom of Information Act.
Resolutions and Ordinances – The drafting of resolutions and ordinances, the creation of municipal civil infraction ordinances and the conversion of existing misdemeanor ordinances into municipal civil infraction ordinances.
Public Organization – The proper creation of public offices and public bodies, agencies, boards and commissions; the determination of the rights and duties of one office or organization vis-a-vis another office or organization.
Eminent Domain – The representation of municipal and private sector clients in proceedings for the public taking of private property, determining proper valuation thereof in accordance with law.
Zoning – The providing of advice to local building officials, including representation in proceedings to enforce local building codes; the periodic review of building codes to ensure compliance with state law.
Property Tax – The representation of municipal and private sector clients in property tax valuation and exemption disputes before local boards of review, the Michigan Tax Tribunal and the State Tax Commission.
Special Assessments – The creation of special assessment districts to ensure compliance with applicable law, and the representation of municipal and private sector clients in special assessment appeals before the Michigan Tax Tribunal.
Economic Development – The providing of advice to and the representation of municipal clients on economic development matters, including Downtown Development Authorities, Local Development Financing Authorities, Economic Development Corporations, Enterprise Development Corporations and Renaissance Zones.
Cooperative Agreements – The advising of municipal clients on the laws providing for a variety of cooperative agreements, such as Act 425 Land Transfer Agreements and Act 7 Interlocal Agreements as well as the negotiation and drafting of cooperative agreements.
Current Clients include: City of Flint, Swartz Creek, City of Holly, Richfield Township, Forest Township, Ortonville, Imlay Township, Marathon Township, Attica Township, Otter Lake, Arcadia Township, Gaines Township and the Genesee District Library.