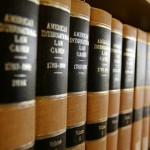 Simen, Figura & Parker is recognized as a leading real estate law firm in Genesee County. We devote a significant amount of our time to representing real estate developers, builders and owners, title companies, brokers, and condominium associations in many areas including:
Office and Commercial Development – We represent developers and builders of office, retail and other commercial property through the zoning and approval process as well as in the drafting and negotiation of all necessary documents and contracts. We assist our clients in blind purchasing, financing negotiations, leasing issues, and in dealings with contractors and suppliers.
Zoning, Planning and Land Use Regulation – We represent property owners, developers and government entities in the interpretation, implementation and enforcement of land use regulations and local real estate law. This includes representation throughout the entire planning and zoning approval process, and where necessary, in any litigation that may arise out of this process.
Condominium Development – This includes representation in every aspect of the development process, including the preparation of condominium documents, the forming of entities including LLCs and associations, and obtaining required approvals from local government bodies.
Homeowners Associations & Condo Associations – Our decades of experience as real estate attorneys is beneficial in the creation of homeowners associations, community associations and condo associations before, during and even after the property has been developed. In addition, we serve as legal representation for condo associations on an ongoing basis.